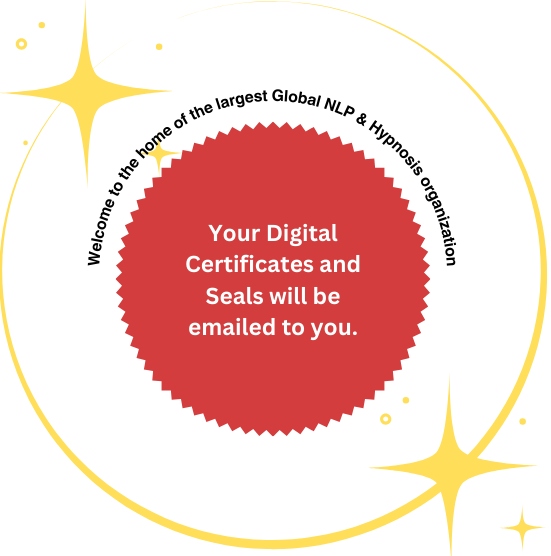 Welcome to The American Board of Hypnotherapy and NLP
The American Board of Hypnotherapy & Neuro Linguistic Programming is thrilled to inform our members of the changeover from paper to digital certificates and seals.
Some of the benefits of digital certificates:
• Ecological for the planet
• Faster delivery of certificates and personalized seals to members Inbox
• The digital certificate platform allows members to print their certificates to the
paper of their choice
• Certificates can be shared across members social media platforms
The American Board of Hypnotherapy was founded in 1982 by Dr. A. M. Krasner as The California Board of Hypnotherapy. Within a short time it grew to be the American Board of Hypnotherapy with members all over the world–wherever Hypnosis is taught, we probably have a member.
Today we have over 1000 institutes worldwide approved at the Trainer Level of Hypnosis, and tens of thousands of members that offer Hypnotherapy Certification. We believe in Hypnosis as being most excellent ways of creating our own personal growth and development.
If you're looking for a qualified hypnotherapist, we're happy to provide you with a referral.
Through-out the world, the standards for each of the membership levels below are pretty much the same. For example, an NLP Training in Australia, the UK or Germany is very much like an NLP Practitioner Training in the United States. Each of the Certified Trainers will cover the same content as is outlined on the pages below.
What differs is style of presentation, length of time, use of computer graphics and the use of multi-media learning options. Through-out the world compliance with these standards is voluntary, and so you will also find people teaching NLP who do not adhere to these standards. We highly recommend our Approved Institutes and when you see the seal of the ABNLP, below, you can be sure that this high level of excellence has been subscribed to by the Training Institute.
Feel free to email us or phone us for more information